Paired perfectly with a tropical paradise, Billabong's newest Summer 2017 Surf Capsule Collection is meant to be lived on the waves.

A dose of tropical saltwater is the cure to everything, so suit up and show your style on and off the board in the Hawaiiana printed wetsuits and bikinis.
A dream-like combination of form and function, this season's Surf Capsule Collection is a vibrant palette of tropical colors and floral prints that get you into the aloha spirit, all cut in shapes that move with your body and your board.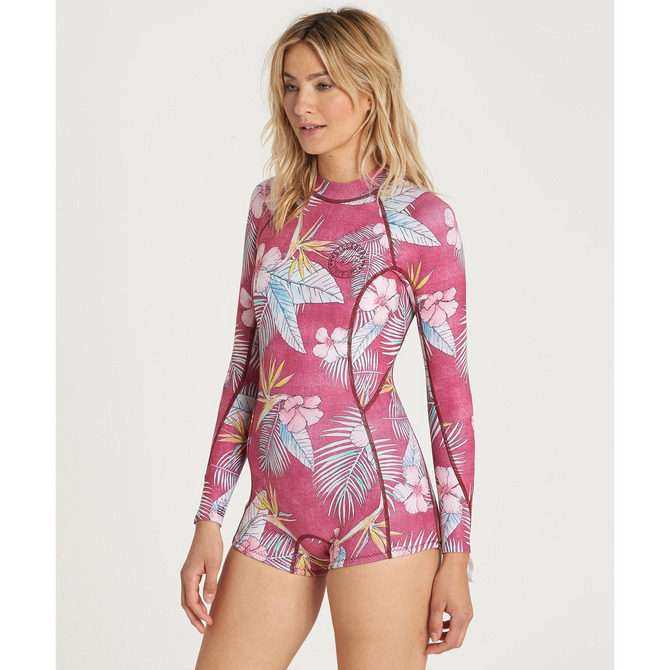 A salty staple for the jetset gypsy, the new retro Hawaiian motif will have you daydreamin' of mas olas and warm water sessions to transport you to a tubular, tropical state of mind.
Worn as a layer or with nothing but a smile, this season's Billabong Surf Capsule will have you ready for long peeling waves and sea soaked days.